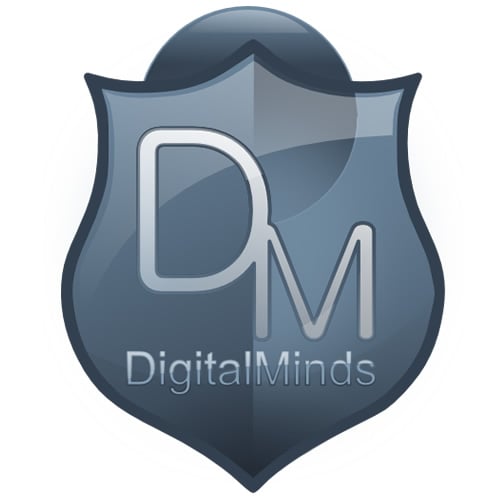 1General
1.1

The protection and security of your personal data is important to us. This website therefore stores and processes data exclusively in accordance with the Austrian and European General Data Protection Regulation (GDPR). As a user, you agree to the data processing within the meaning of this declaration. The current version of the GDPR can be found at europa .eu. This data protection declaration only applies to this website. If you are redirected to other websites via links on our website, inform yourself directly on the redirected website about the respective handling of your data. Your personal data (e.g. title, name, address, e-mail address, telephone number) will only be processed by us in accordance with the provisions of Austrian data protection law. The following regulations inform you about the type, scope and purpose of the collection, processing and use of personal data. The use of this website is usually possible without providing personal data. Insofar as personal data (e.g. name, address or e-mail addresses) is collected on our website, this is always done on a voluntary basis as far as possible. This data will not be passed on to third parties without your express consent. We would like to point out that data transmission on the Internet (e.g. when communicating by e-mail or via non-encrypted websites) can have security gaps. A complete protection of the data against access by third parties is not possible. If you place an order via our website, your transmitted or entered data will be checked manually or automatically against the existing database for validity and up-to-dateness and, if necessary, compared in order to correct the data stored by us. It may be necessary for our employees to contact you. This is done by e-mail or by telephone. The data you enter will only be used to process the contact and to process the registration; the data will not be passed on to third parties.
2Data subject rights
2.1

According to the EU General Data Protection Regulation, you as the data subject have extensive rights. These rights are primarily intended to ensure more transparency in connection with your data. Your rights as a data subject are the right to information about the personal data concerning you, to correction, deletion, restriction of processing, objection to processing (direct marketing) and data portability (only in the case of a contractual relationship or consent) and withdrawal of consent at any time. The persons concerned can exercise all rights by sending an e-mail to hello@digitalminds-photography.com or by contacting them personally (e.g. by telephone or directly on site) or by sending a message by post or using the contact form on the website. In addition, you have the right at any time to lodge a complaint with the data protection authority regarding the processing of your personal data. The contact details of the data protection authority are:
2.2

Austrian data protection authority
Wickenburggasse 8 1080 Wien
Telefon: +43 1 521 52-25 69
E-Mail: dsb@dsb.gv.at
3Data erasure
3.1

Your data will be deleted as soon as the respective contract with you has been fulfilled and there is no longer a legal obligation to store the data. In principle, your personal data will be deleted after seven years; Retention period according to § 132 BAO. Statutory/legal storage obligations or contractual obligations, e.g. towards customers from warranty or compensation or towards contractual partners, are a basis for continuing to store the personal data. (Art 6 para 1 lit c GDPR - basis of lawfulness of processing: statutory / legal obligation)
4Links
4.1

We check links that leave our website very carefully editorially. Nevertheless, we assume no responsibility or liability for the content of pages linked from this website or from another website.
5Contact form
5.1

If you send us inquiries via the contact form, your details from the inquiry form, including the contact details you provided there, will be stored by us for the purpose of processing the inquiry and in the event of follow-up questions. We do not pass on this data without your consent.
6Inventory data
6.1

Without your express consent or without a legal basis, your personal data will not be passed on to third parties who are not involved in the execution of the contract. After the contract has been completed, your data will be blocked for further use. After expiry of the tax and commercial law regulations, this data will be deleted unless you have expressly consented to further use. Your personal data, insofar as these are required for the establishment, content design or change of the contractual relationship (inventory data), are used exclusively for contract processing. For example, your name and address must be passed on to the goods supplier for the delivery of the goods.
7Information about cookies
7.1

There are three categories of cookies:
7.1.1

Strictly necessary cookies to ensure basic functions of the website

7.1.2

functional cookies to ensure the performance of the website

7.1.3

Targeting cookies to improve user experience.
7.3

Some of the websites use so-called cookies. Cookies do not damage your computer and do not contain viruses. Cookies serve to make our offer more user-friendly, effective and secure. Cookies are small text files that are stored on your computer and saved by your browser. Most of the cookies we use are so-called session cookies. They are automatically deleted after your visit. Other cookies remain stored on your end device until you delete them. These cookies enable us to recognize your browser on your next visit. You can set your browser so that you are informed about the setting of cookies and only allow cookies in individual cases, exclude the acceptance of cookies for certain cases or in general and activate the automatic deletion of cookies when the browser is closed. If cookies are deactivated, the functionality of this website may be restricted.
8Functional restrictions without cookies
8.1

If you generally do not allow us to use cookies, certain functions and pages will not work as expected.
9Server log files
9.1

The provider of the pages automatically collects and stores information in so-called server log files, which your browser automatically transmits to us. These are:
9.1.1

Browser type and browser version

9.1.2

operating system used

9.1.3

Referrer URL

9.1.4

Host name of the accessing computer

9.1.5

Time of server request

9.1.6

IP address
9.3

This data cannot be assigned to specific persons. This data is not merged with other data sources. We reserve the right to subsequently check this data if we become aware of specific indications of illegal use.